Tuesday February 18, 2020
Finances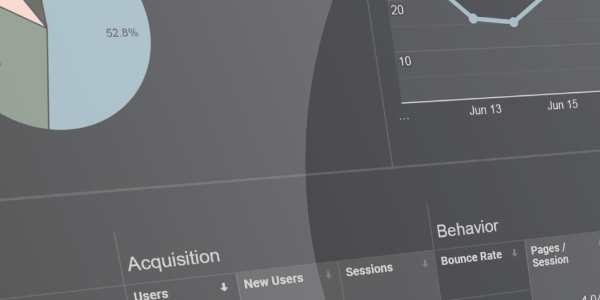 Disney Reports Strong Earnings
The Walt Disney Company (DIS) reported its quarterly earnings for the first quarter on Tuesday, February 5. The company's revenues and profits exceeded Wall Street's expectations.

Disney reported revenue of $15.30 billion, down from $15.35 billion during the same quarter last year. This beat analysts' expected revenue of $15.14 billion.

"After a solid first quarter, with diluted EPS of $1.86, we look forward to the transformative year ahead, including the successful completion of our 21st Century Fox acquisition and the launch of our Disney+ streaming service," said Robert A. Iger, Chairman and CEO of Disney. "Building a robust direct-to-consumer business is our top priority, and we continue to invest in exceptional content and innovative technology to drive our success in this space."

Disney posted quarterly net income of $2.79 billion, down 37% from $4.42 billion at this time last year. On an earnings per share basis, the company reported earnings of $1.86 per share, down from $2.91 per share last year, but above the $1.55 expected by Wall Street.

Disney's Parks and Resorts segment posted quarterly growth of 5%, due to higher average ticket pricing and increased spending on food, beverage and merchandise. The entertainment giant's Studio Entertainment segment revenue dropped to $1.8 billion. Disney's streaming and international segment decreased 1% for the quarter to $918 million.

Walt Disney Company (DIS) shares ended the week at $111.51, virtually unchanged for the week.


Snap's Shares Soar

Snap Inc. (SNAP) released its quarterly and full-year earnings report on Tuesday, February 5. The social media company's shares soared 21% following the report's release due to earnings and revenue that surpassed analysts' estimates.

Snap's revenue for the quarter reached $389.82 million. This is up from revenue of $285.69 million reported during the same quarter last year and exceeded analysts' estimates of $378 million. For the full year, Snap reported $1.18 billion in revenue.

"In 2018, we focused on building a foundation to scale the business over the long-term by driving sustainable product innovation, scaling our advertising platform and hiring the leadership team that will help us achieve our future goals," said Snap CEO Evan Spiegel. "We ended the year with user engagement stabilizing and have started rolling out the new version of our Android application to a small percentage of our community."

The company reported a net loss for the quarter of $191.67 million or $0.14 per share. At this time last year, the company reported a loss of $349.98 million or $0.28 per share.

While investors expected daily active uses to decline, Snap held its daily active users at 186 million for the quarter. The company has experienced losses in its audience in previous quarters. To mitigate those losses, Snap began testing its new Android Snapchat app during the fourth quarter. The updated app reduces the average open time of the app. The company also co-produced a new Snap Original Show with NBCUniversal, which reached 14 million unique viewers in the quarter.

Snap Inc. (SNAP) shares ended the week at $9.10, up 31.3% for the week.


General Motors Beats Earnings Expectations

General Motors Company (GM) reported quarterly and full-year earnings on Thursday, February 7. The largest U.S. automaker reported better-than-expected revenue and profit in the fourth quarter.

General Motors announced revenue for the quarter was $38.4 billion, which beat analysts' projected revenue of $36.5 billion. For the full year, the company reported revenue of $147.0 billion, up 1% year-over-year.

"GM delivered another strong year of earnings in a highly volatile environment in 2018," said General Motors CEO Mary Barra. "We will continue to make bold decisions to lead the transformation of this industry and drive significant shareholder value."

General Motors reported net income of $2.0 billion, or $1.40 per share, above the $1.22 per share analysts predicted. For the full year, the company's net income was $8.1 billion, or $5.58 per share.

On Monday, General Motors announced it would cut 4,000 salaried employees and close five plants that produce its less popular sedan models. The company's North America segment increased 3% year-over-year. The growth was driven by its full-size truck and crossover vehicle offerings. Average transaction prices reached a record high of approximately $36,000.

General Motors Company (GM) shares ended the week at $38.70, virtually unchanged for the week.

The Dow started the week of 2/4 at 25,062 and closed at 25,106 on 2/8. The S&P 500 started the week at 2,706 and closed at 2,708. The NASDAQ started the week at 7,266 and closed at 7,298.
Trade Tensions Temper Treasury Yields
Global economic tension sent U.S. Treasury yields downward this week. Concerns over ongoing trade tensions between the United States and China, coupled with falling oil prices, drove investors to the bond market as the week came to a close.

In December of last year, the U.S. set a deadline of March 2 to reach a trade deal with China. Absent an agreement between the parties, the U.S. will impose increased tariffs on China. While President Trump is scheduled to travel to Asia later this month for a meeting with North Korean leader Kim Jong-un, President Trump currently has no plans to meet with Chinese President Xi Jinping before the looming deadline.

"Trump meeting Xi makes it more likely any deal will last. When it was agreed that they would meet, it was known at the time that it would be hard to match schedules before March 2," said Derek Scissors of the American Enterprise Institute. "By itself, a delay until after March 2 is not a threat to the chances of a deal."

The benchmark 10-year Treasury note was at 2.628% during trading on Friday, falling from Tuesday's high of 2.741%. The 30-year Treasury bond was at 2.981% on Friday after reaching as high as 3.074% on Monday.

The lingering uncertainty over international trade and the state of the global economy also impacted oil prices this week. Brent crude oil futures for April were trading at $61.83 on Friday. This was up slightly from the previous day, but down 1.59% for the week. West Texas Intermediate crude futures were trading at $52.47 on Friday, down nearly 5% for the week.

"Growing economic concerns, falling stock markets and emerging doubts that the trade conflict between the U.S. and China will be resolved are putting oil prices under pressure," said Commerzbank commodities analyst Carsten Fritsch. "Following its steep rise at the beginning of the year, Brent has mostly been moving in a narrow range of between $60 and $63 per barrel since mid-January."

The 10-year Treasury note yield closed at 2.63%, while the 30-year Treasury bond yield was 2.98%.
Mortgage Rates Slip
Freddie Mac released its latest Primary Mortgage Market Survey (PMMS) on Thursday, February 7. The report revealed that the 30-year fixed mortgage rate dropped to a 10-month low.

The 30-year fixed rate mortgage averaged 4.41% this week. This represents a decrease from last week when it averaged 4.46%. Last year at this time, the 30-year fixed rate mortgage averaged 4.32%.

This week, the 15-year fixed rate mortgage averaged 3.84%. This was lower than last week's average of 3.89%. The 15-year fixed rate mortgage averaged 3.77% one year ago.

"The U.S. economy remains on solid ground, inflation is contained and the threat of higher short-term rates is fading from view, which has allowed mortgage rates to drift down to their lowest level in 10 months," said Sam Khater, Chief Economist at Freddie Mac. "This is great news for consumers who will be looking for homes during the upcoming spring homebuying season."

Based on published national averages, the money market account finished the week of 2/4 at 1.22%. The 1-year CD finished at 2.57%.

Published February 8, 2019
Previous Articles